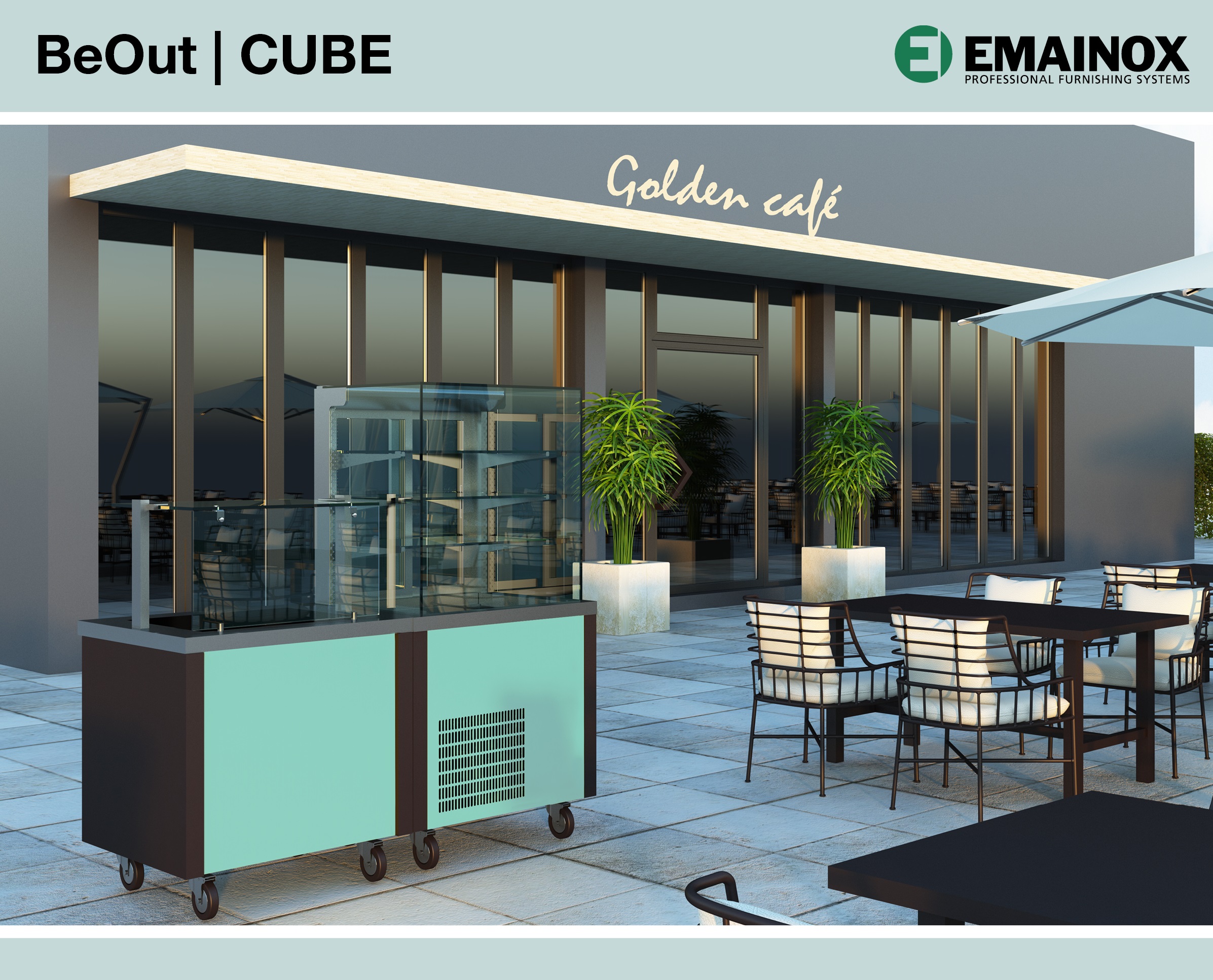 BeOut is the new Emainox products range that meets the most recent market needs, offering solutions suitable for a complete and safe service even in outdoor environments.
With social distancing, the possibility of serving the customer outside often becomes a priority.
BeOut includes products that best fit this concept, such as Cube line and its smaller modules, only 85 cm long and 75 deep. The small sizes and the pivoting wheels allow easy movements and positioning, as well as offering the possibility of combining two or more elements with different functions for any service need.
Click here to read more.