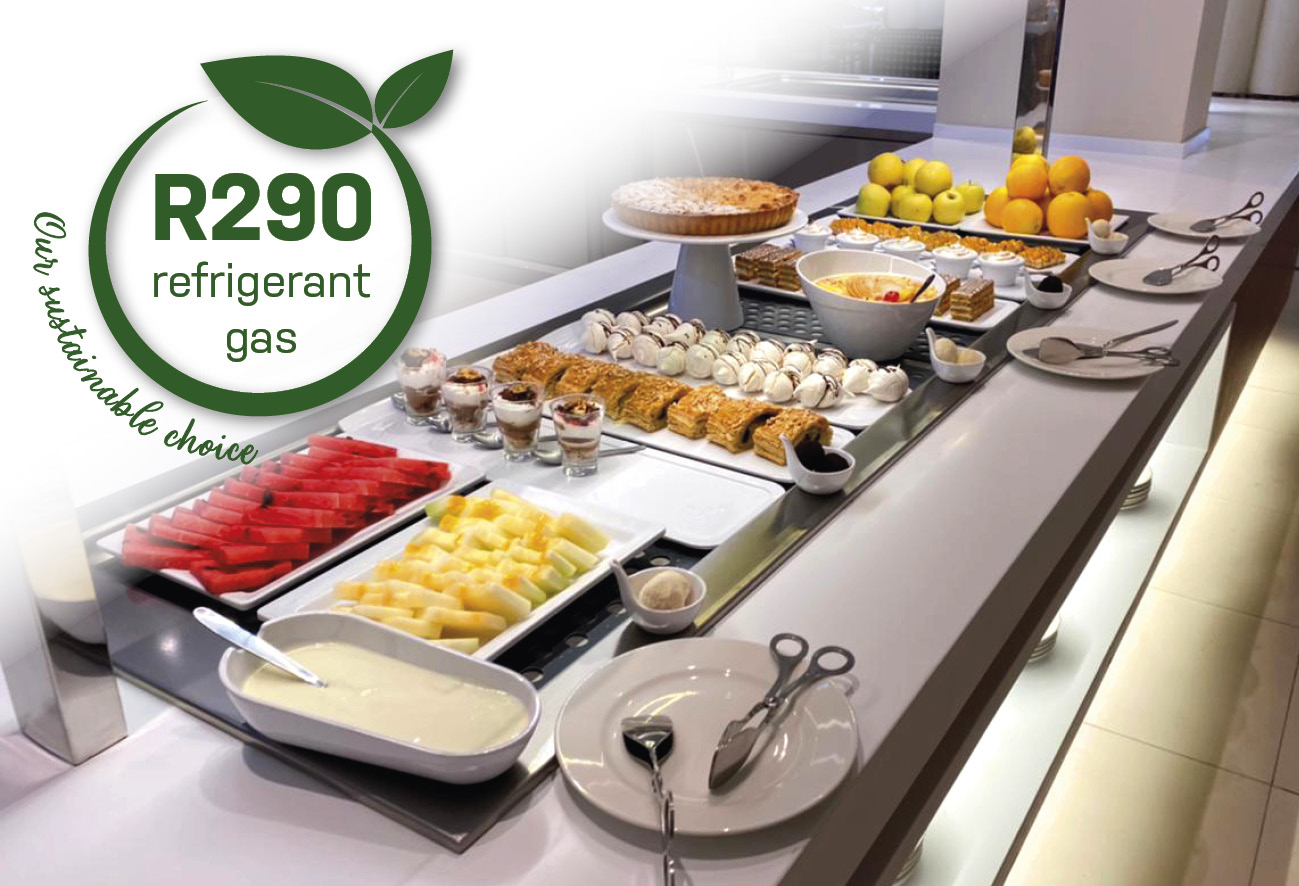 In designing our products we take care of functionality, efficiency and aesthetics, but we are also aware how important it is to focus on sustainability.
Starting from August, our Drop-in refrigerated elements will be realized with R290 refrigerant gas, a natural hydrocarbon with very low environmental impact, whose GWP (Global Warming Potential) is equal to 3, therefore, well below the limit of 150.
One step closer to saving our planet, which will be followed in 2022 by the adoption of this gas for all our refrigerated elements.
Contact us for more information.